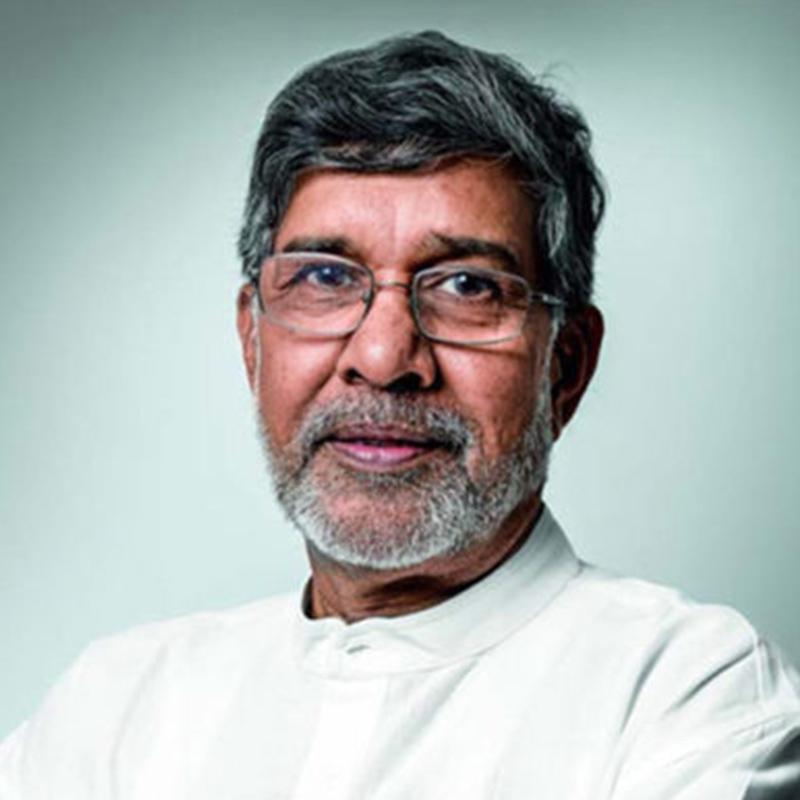 Kailash Satyarthi
2014 Nobel Peace Prize-winner for leading a global movement to end child slavery and exploitative child labour practices.
Kailash Satyarthi was born on 11th January 1954 in Vidisha, India. As a child, he noticed that some children did not go to school like he did and instead worked under harsh conditions to earn money. Disturbed by these inequalities, he asked his classmates to donate textbooks and money to the underprivileged so that they had a chance to study also.
Kailash went on to earn a degree in electrical engineering and began his career as an engineer. But he was still plagued by the injustice of children who were forced to work as bonded labourers. In 1980, he quit his job and started a journal called 'The Struggle Shall Continue' to create awareness about the problem of child labour. After learning about local factories where children were forcibly kept and made to work long hours in brutal conditions, he helped conduct raids to rescue children and their parents who were held as bonded labourers. This was dangerous work and he was often beaten up and had his life threatened.
Kailash realised that the work did not end with the rescue of the children. These children needed to be rehabilitated so that they could live normal lives. So, he formed the organisation, Bachpan Bachao Andolan (Save the Children Movement), dedicated to eradicating human trafficking and bonded child labour. Bachpan Bachao Andolan was the first organisation of its kind in India which worked to educate the public about child labour, rescue the children from the factories, and provide them with education and basic skills. The success of the BBA led to the creation of the South Asian Coalition on Child Servitude in 1989, which has liberated thousands of child labourers working in different industries.
In 1998, Kailash led the Global March against child labour to motivate individuals and organisations around the world to do their part in the fight against child labour. From this grew consortiums like Goodweave, a voluntary labelling initiative to ensure that rugs have not been produced with child labour. In 2014, Kailash was awarded the Nobel Peace Prize for protecting the rights of more than 85,000 children from 144 countries.
He has been a member of the PeaceJam Foundation since 2017.