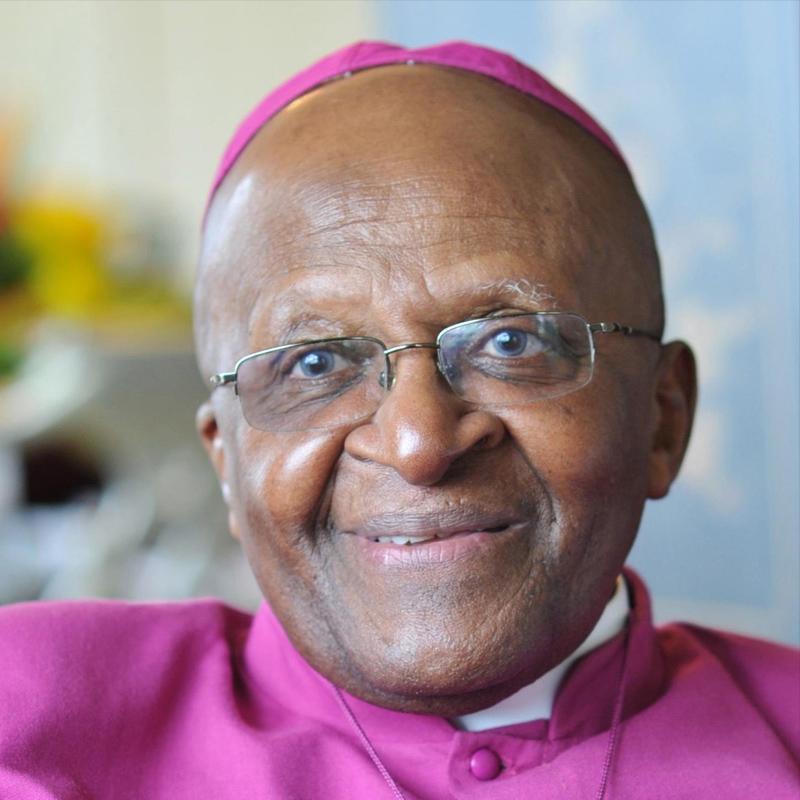 Desmond Tutu
1984 Nobel Peace Prize-winner for his courageous leadership in efforts to find non-violent solutions to the policy of apartheid in South Africa.
Desmond Tutu was born in 1931 in Klerksdorp, South Africa. When he was 17 years old, the South African government began a policy of strict racial segregation called apartheid. Under this system, the country's four million white citizens maintained control over the 23 million non-whites, who were denied basic rights.
He began his career as a teacher but quit because he opposed the policy of unequal education for black students. Most black children only went to school for three hours a day and were not taught mathematics, science, and other academic subjects because they were expected to become servants for white people.
Desmond Tutu studied theology and was ordained as a priest in 1960. In 1976, police opened fire on 10,000 high school students in the Soweto ghetto who were protesting unfair treatment. This tragedy set off the Soweto Uprising, during which the South African government killed more than 500 young protestors. In response, he led peaceful marches that called for economic sanctions against South Africa. In 1986, he became the first black person to be appointed Archbishop in the Anglican Church of South Africa.
His calls for disinvestment and non-violent protests led to the end of apartheid. On April 27, 1994, South Africa held its first open election and Nelson Mandela became the country's first black president. Archbishop Tutu continues his work for human rights and equality, with his most recent focus on defending gay rights worldwide.  He has been a member of PeaceJam since 1996.